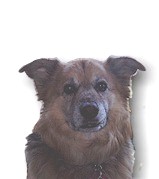 Home / Meet the Dogs / Events / Announcements / Bulletin Board / Rules
Saturday, July 19, 2003 - The Central Park PAWS Dog Parade!
July 19th is the day the Central Park Conservancy and the City of New York are celebrating the 150th Anniversary of Central Park. Central Park Dog Owners have a lot to celebrate as well.....you get to play with your dogs in the most beautiful park in the world and bring your dogs to a birthday party for the Park!

Come and join the parade which will be led by Clifford the Big Red Dog! There will be balloons, party hats, doggie bags and more! Costumes Welcome!

The Central Park PAWS Dog Parade will be held on Saturday, July 19th, 10:00 a.m. at Cherry Hill. Cherry Hill is located off the 72nd Street Transverse Road, just west of Bethesda Fountain. Look for signs and for Clifford who will be there to greet you.

Join us for the parade and celebrate at Bethesda Fountain for the cutting of the birthday cake. Then stay for other events celebrating Central Park throughout the day.

For more information: www.centralparknyc.org or www.centralparkpaws.org.

Contact: nanjarema@aol.com or 917-715-7719.

Hope to see you there!

---
Sunday, May 4, 2003 - ACS Dogswalk Against Cancer!
Join us in Riverside Park for the American Cancer Society's Dogswalk Against Cancer. The fun-filled day includes contests, entertainment, food, a copy of the 2003 Dogswalk journal and of course, give-aways. This non-competitive, carnival style walk takes place around the promenade from 83rd street to 91st street, and is less than 2 miles which makes it fun for the whole family. The money raised goes to support the work of the American Cancer Society, and 10% of the net proceeds will go to the Donaldson-Atwood Cancer Clinic of the Animal Medical Center. Click here for more information on the American Cancer Society's 2003 Dogswalk Against Cancer
---
The August 25th Clean-Up Day video is coming soon...
Download a Preview now...
---
Saturday, June 16, 2001 - Summer Clean-up Day!
A group of good hearted souls braved the early morning hours with, brooms, hoses, and shovels in hand, to clean up the dog run to start off the summer right. It was wet, messy work but the run looks (and smells) great!

We'd like to thank everyone who came by to help:

Allison, Barbara, Bill, Chris, Eddie, Esther, Jonathan, Toks,
and a special thanks to Terry (Annabelle's) & Terry (Scooby's) who organized the day...

(Sorry for the poor quality of the pictures. The digital camera had some calibration issues this morning...)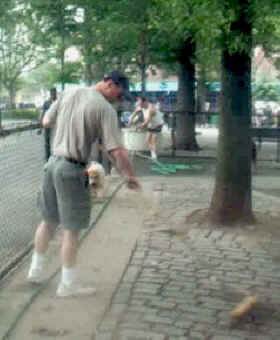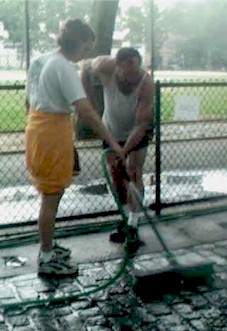 Terry & Terry Allison & Terry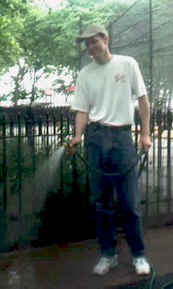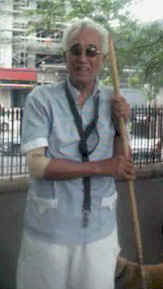 Esther Bill Eddie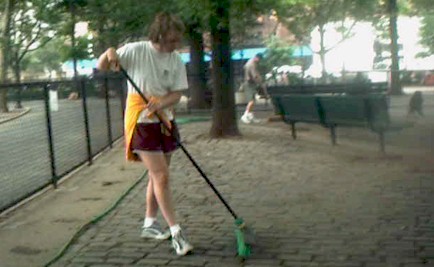 Sweeping
Designed and Maintained by ThotfulSpot Productions © 2001
All rights reserved - Last updated - 06/21/2003